Visiting Our Cultural Districts
Cape Ann is fortunate to now have four designated Cultural Districts for visitors and residents to enjoy. They are:
Rocky Neck, East Gloucester
Rockport Cultural District, Rockport
Essex River Cultural District, Essex
Harbortown Cultural District, Gloucester
What is a cultural district?
They are interesting, and culturally important areas of a community with a concentration of cultural facilities, activities, and assets. They are fun places to visit! The Massachusetts Cultural Council (MCC) designates approved areas as cultural districts to help communities attract artists and cultural enterprises, encourage economic growth, expand tourism, preserve and reuse historic buildings, enhance property values, and foster local cultural development. Learn more about seARTS involvement in the creation of cultural districts on Cape Ann here
Rocky Neck Cultural District, Gloucester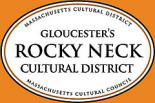 What's so special about the Rocky Neck Cultural District in Gloucester? Lots! There's something special about the light. Artists from around the world are still drawn to Rocky Neck,  one of America's first artist colonies. Stroll through artist galleries and studios nestled on this cozy peninsula. Talk to the artists and watch them work. Grab lunch on the water overlooking a working fishing harbor. Rocky Neck is home to numerous galleries and restaurants as well as the critically acclaimed Gloucester Stage Company.
Map of Rocky Neck Cultural District, click here. To learn more about current events and cultural life on Rocky Neck, click here.
Rockport Cultural District, Rockport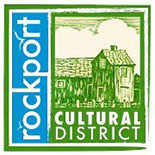 From the tip of Bearskin Neck and the iconic Motif #1, to Rockport Music's world-class Shalin Liu Performance Center with its stage overlooking the Atlantic, you'll have a once in a lifetime experience in Rockport. Shop in more than 40 art galleries. Grab a cup of coffee while watching the waves. Find out why international visitors make this a regular destination. Rockport's district boasts over 40 individual artist galleries and studios, as well as cultural institutions like the Rockport Art Association, one of the oldest active art associations in the nation. To learn more about current events and cultural life in Rockport, click here.
Essex River Cultural District, Essex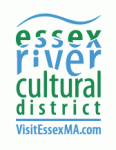 This is where "the town meets the river." The district meanders past ancient burial grounds, active shipyards and marinas, bustling restaurants, antique shops and galleries. The district offers vistas of Burnham's Shipyard, the Essex Historical Society and Museum, which houses an important collection of marine related antiquities and much of Essex's rich history, and the stunning Essex River with its salt marsh borders looking out to Hog Island and Crane Beach. Pocket parks line the street with benches for relaxing and taking in the views. The focus on the river and the Town's shipbuilding heritage makes sense . . . a dynamic and active relationship between history and the river, not one that is frozen in the past: residents are encouraged to get out onto the river to experience it first-hand; the shipbuilding tradition is still alive and well and the town celebrates each new launch; and early antiques share shelf-space with more recent memorabilia and present day crafts.
Essex was designated as a cultural district in October of 2012. More information about the cultural highlights within its district to come. To learn more about what to see and do in Essex, click here.
Harbortown Cultural District, Gloucester
Excerpt from Gloucester Daily Times April 2, 2013 article,
'Harbortown' district gains state approval' by Gail McCarthy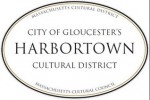 "The district… runs from St. Peter's Square along the city's waterfront along the new HarborWalk to the Harbor Loop area, home to Maritime Gloucester. It also includes the Rose Baker senior center, and both the east end and west end of Main Street.
The district also includes the Cape Ann Museum, City Hall, which is home to WPA murals, the Sawyer Free Library, and Middle Street, which is home to historic churches and Temple Ahavat Achim. The district line then extends down to Legion Square and the Legion building near the Joan of Arc statue, looping back to St. Peter's Park."
More information  to come about the cultural highlights within the new district.