seARTS is proud to present its 3rd Celebrate Wearable Art Event on September 27th, 2015. We will return to Cruiseport, Gloucester on our beautiful harbor!
Here's what you need to know to join us as a sponsor, participant or attendee: (blah, blah, blah)
Below are photos from Celebrate Wearable Art 2011.  Celebrate Wearable Art 2013 photos are posted under Programs in the Wearable Art section of the Website.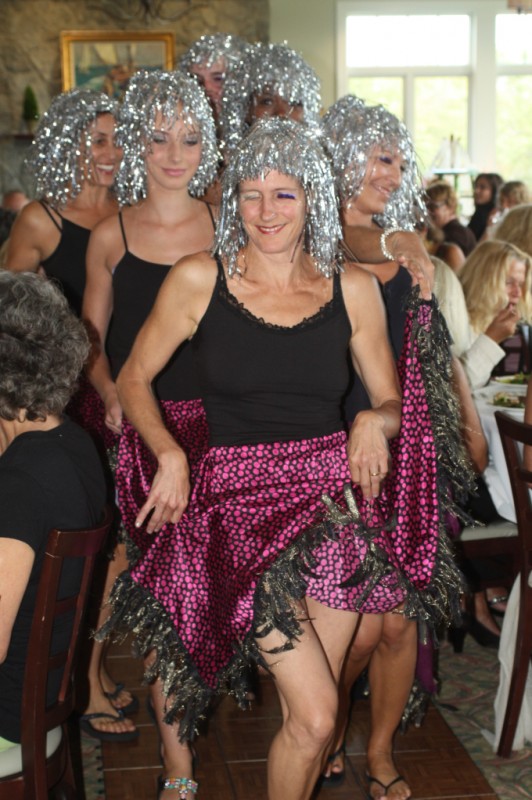 What is it? A biennial Fall runway show,  benefitting seARTS and showcasing local designers of jewelry and fashion so beautiful–it can only be called "wearable art."
When is it? The next Celebrate Wearable Art show will be occur on September 29th 2013.
The 2013 Slide Show
Click here to view
About the 2011 Show
Inspired by the WOW event in New Zealand, Cape Ann aspires to build on this show bi-annually to be a focal point for Wearable Arts all points north.The 2011 event was held at the Bass Rocks Golf Club and featured a runway show with both professional models from Mobius Wearable Art Runway Show and Rising Design of Boston and local Cape Ann designers and models.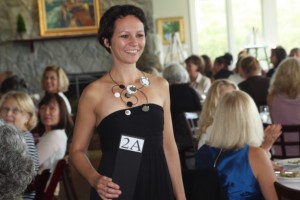 "The success of this show and the multiple requests to bring it back again was exciting for all involved.  What's wonderful about wearable art is that you don't have to be a fashionista to create it or enjoy it – it surprises and delights audiences everywhere.  Cape Ann should have at least one 'destination' arts event and we hope this will be at the top of the list for years to come!" – Jacqueline Ganim-DeFalco – Chair of Celebrate Wearable Art!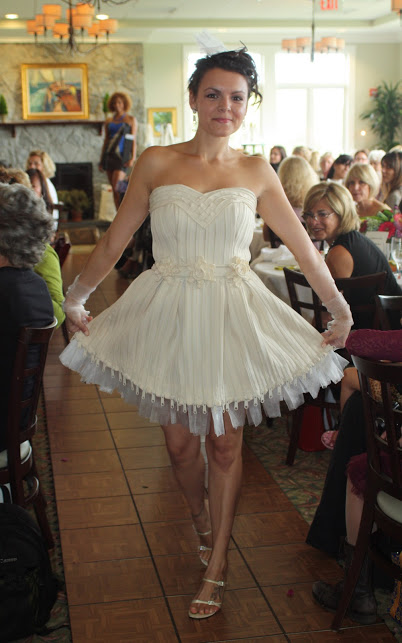 For full coverage of this event click here to see Gail McCarthy's story from Cape Ann Magazine – "Wear the Art Is"
How to get involved
If you are a fashion or jewelry designer and you want to be part of our 2013 show, an application will be available soon on this website.  The show is by invitation only but new applicants will be considered each year.   
If you would like to volunteer at this event, email us at info@searts.org and tell us what you are interested in doing. We are looking for models, stylists, hair & make-up artists, music managers, decorators, photographers, logistics experts – and of course, great sponsors.   If you would like to sponsor or support this event with your donation, click here.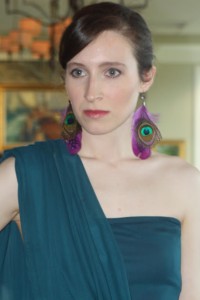 In appreciation  
seARTS would like to thank the following individuals and organizations that made the 2011 Celebrate Wearable Art event possible:
Presenting Sponsor For 2011 Celebrate Wearable Art–
Michael & Elaine Butter of Acme Merchandise & Apparel
2011 Annual Sponsors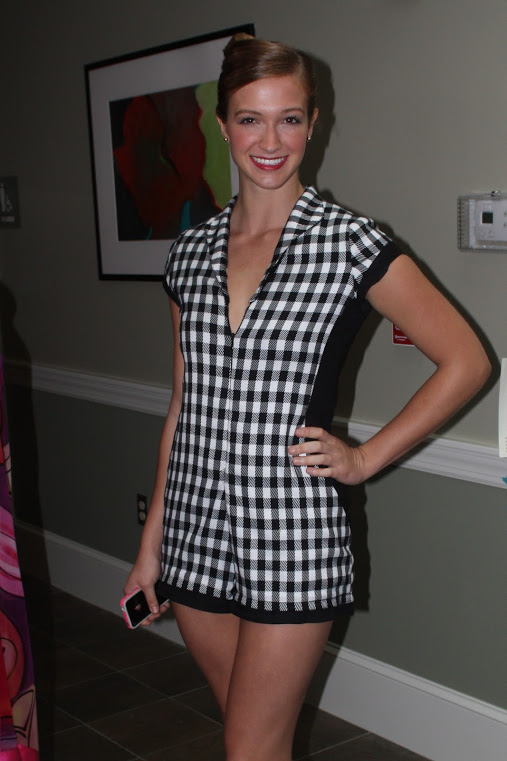 Bass Rocks Golf Club
Varian/Applied Materials
Maryanne and Tom Kiely
Ben's Paint Store
Table Sponsors    
Atlantis Oceanfront Inn
Dermatique MedSpa, Danvers, MA
More photos? Check out our slideshow featuring photos from photographers Clark Linehan and Manny Simoes.
Special Thanks to
Manuel Simoes for his videography services on behalf of Good Morning Gloucester and the photography he provided–featured on this page!
Terry Weber for her professional writing 
and backstage management
Clark Linehan Photography
Deborah Coull Salon
Edie Freedman, Graphic Designer
Kathleen Valentine for her web support
Peter Hood, Bass Rocks Golf Club
Steve Aveson, NECN
Emcee 
Jed Speare, Director of Mobius.org and Jane Wang for sharing their Runway Show
Ellen Shea, Rising Design Boston,
 for recruiting and managing fashion designers and models
Scroo Cookin', 185 Washington Street, Gloucester
The event also included a Wearable Art Sale and art exhibits. Our list of 2011's participating artists:
Again & Again – Frieda Grotjahn
Apple Bay Designs – Judy Wright & Jan Weinshanker
Artfelt Creations – Susan Kenna
Beth Williams Studio – Beth Williams
Beth Williams & Carol Bugarin
Betsy Frost Designs
Camilla MacFadyen
Cape Ann Designs – Jacqueline Ganim-DeFalco
Claire Sanford
Dancing Bird – Becky Williams
Fiber Wrights – Sara Wright
Granite Hill Gallery
Iro Design – Peggy Russell
Jenn Sherr
Julia Dusman Designs
Kate Seidman with Sonia Goulart
Kathleen Valentine
Les Bartlett & Stephen Bates
Leslie Wind
Lynne Sausele
Mahri
Marlene Cann
Selina Narov
Ten Pound Studio
FASHION DESIGNERS & ARTISTS IN THE RUNWAY-STYLE SHOW 
Alberto Negredo (Spain)
Alyssa Fishenden (Leominster, MA)
Amy Keefer (San Fran, CA)
Beth Williams & Carol Bugarin (Gloucester)
Bethany Haeseler (Maine)
Caleb Cole (Boston)
Camilla MacFadyen (Gloucester)
Claire Sanford (Gloucester)
Elly Jessop (Boston)
Erika Templeman
Jane Wang (Boston)
Jennifer Greeke
Jennifer Griffith (Boston)
Julia Dusman (NYC, NY)
June Monteiro (Boston)
Kate Seidman (Gloucester)