seARTS Wearable Arts Group & Programs
The Wearable Arts Group was formed in 2006 by local jewelry artists and today is composed of local and regional artists who make art-to-wear o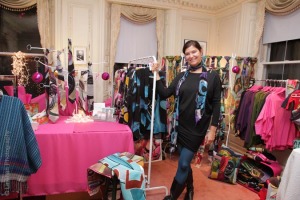 f all types. seARTs members also design and run an annual Holiday show that now includes Home Decor and have also run other events such as the first runway show called Celebrate Wearable Art.   Please refer to this page for current events.

The seARTS Wearable Art Holiday Show & Sale was held annually during Gloucester's historic Middle Street Walk.   Each year, the group has increased its sales and has topped $10,000 in recent years.  The group is now focused on the CWA Runway show and thanks the Sawyer Free Library for its collaboration from 2006 through 2014.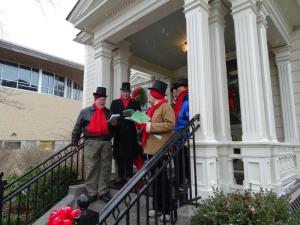 The latest Holiday Show for Wearable Art & Home Decor was held in December, 2014.    Many thanks to all the participating artists and the Sawyer Free Library for hosting seARTS.   Stay tuned for information regarding show sales.

Photos from the show are shown below:
Background:
Jewelers and Fiber Artists who join seARTS are invited to join the wearable arts group, but space in shows is limited.   However, the group does it best to accommodate new members when possible – keeping in mind the need to balance the show with different types of work.

History
In the summer of  2006, seARTS held it's first Jewelry Design Salon led by Claire Sanford  featuring a range of jewelry artists that included:
Mary Hughes & Caro-Gray Bosco
Beth Williams
Jacqueline Ganim-DeFalco
Betsy Frost
Claire Sanford
Marcia & Tony Settipani
John Bojoras
Annabel Wildrick
Out of this salon grew a Holiday Show & Sale that was first hosted at the Pleasant Street Tea Company.
Quickly outgrowing that space, the group moved its show to the Sawyer Free Library's Saunder's House.
How to get involved
This show is by invitation from the Wearable Arts group.  The group has carved a niche on the North Shore and hopes to continue to grow its presence.  The goal of the show and the group is to show diverse works of hand-made one-of-a-kind jewelry and accessories.  To be invited to shows, seARTS requests that the artists become a member and join the group.  The group works collaboratively to put on this show and most recently a higher profile effort – a runway show – called Celebrate Wearable Art!