seARTS 12th Annual Meeting Round-up!
seARTS held its 12th Annual Meeting at Gloucester Stage Company with 70+ in attendance from the arts community and Honorable Mayor Sefatia Romeo-Theken.   Organizations represented included Cape Ann Museum (Meredith Anderson), Gloucester Stage (Heidi Dallin), Cape Ann Chamber (Ken Riehl), Rocky Neck (Karen Ristuben), Cape Ann Artisans (Beth Williams), Writer's Center (JoeAnn Hart),  City of Gloucester – Art & Cultural Initiative (Martha Wood), Rockport Art Association & Museum (Heidi Caswell-Zander), BoSoma Dance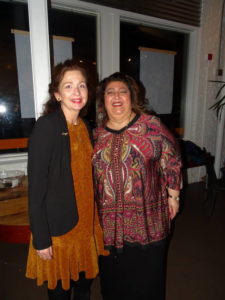 Company (Katherine Hooper + Board members), Folklore Theater (Henry Allen), North Shore Art Association (Linda Cote) & Peabody-Essex Museum (Paula Richter).  Updates were given on two special events:  seARTS Celebrate Wearable Art IV (Jacqueline Ganim-DeFalco) and Cape Ann Plein Air (Karen Ristuben, Tony Sapienza for seARTS, and Ken Rhiel for the Chamber).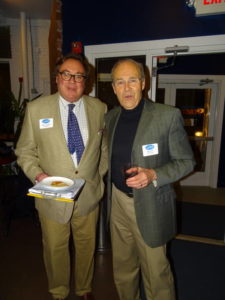 Board updates are included in the seARTS Newsletter handed out at the meeting.   The President reported on seARTS' role in Cape Ann Plein Air and the City's Arts & Cultural Initiative and also thanked outgoing board member Carolyn Fuchs for her service.  Chuck Hayback was nominated and voted in as the new Vice-President of seARTS.  The Treasurer Bethe Palmer made brief remarks and reminded everyone that seARTS is in good financial standing and that taxes have been filed and are publicly available online.
Additionally, special updates were given by many of the organization's representatives and
by Marty Morgan on behalf of Cape Ann Open Door.   The BoSoma Dance Company gave a detailed overview of their goal of being the resident North Shore dance company.  Its choreographer, Katherine Hooper resides in Essex.   BoSoma gave an engaging and energetic performance.  Thanks to Board member Bill Bode for introducing BoSoma to the seARTS community.
The Board and guests highlighted these important upcoming events/initiatives:
Calls to artists: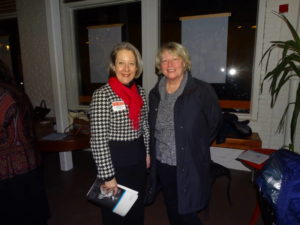 In closing, James thanked the community for coming out in support of the seARTS programs, for funding the City's Arts & Cultural Initiative, and for the incredible collaborative spirit among all the arts and cultural groups.  Finally, he thanked the board for rolling up their sleeves to take on the important projects under way.  seARTS will have two fundraisers this year which enable us to operate and keep the majority of its programs free and open to the public.  Stay tuned for details on "Uncorked" to be held at Bass Rocks on May 20.  Celebrate Wearable Art (October 1) will continue to serve as the major biennial seARTS benefit.
Printed newsletters looking at 2016 and ahead to 2017 were handed out at the meeting. Stay tuned for the online version that will feature a number of groups that didn't make the print edition.    Here's the update from Rocky Neck Art Colony!
In 2016, the Rocky Neck Art Colony exhibited the work of 192 artists in the Cultural Center Gallery, and 5,588 people visited the Center. Thirty-two Art Colony members exhibited in Gallery 53 and seven Summer Artists were selected for one-month shows. Gallery 53 had a total of 11,852 visitors. A total of $81,230 in commissions were paid to artists from both galleries. The Goetemann Artist Residency award 4 artists a month-long live work residence for its thirteenth season.   Rocky Neck Art Colony was awarded a Cultural Facilities Grant from the MCC to enhance the lighting, AV equipment and improve acoustics in the Cultural Center Gallery.